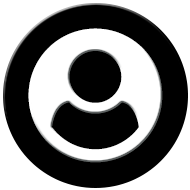 Welcome to the Kwik-Covers Online Store!
Kwik-Covers is a manufacturer and does not sell directly to the retail consumer. To shop for small quantities for use in your home or for small gatherings, please visit one of the retail locations listed below. You can also check online for a variety of other places that carry Kwik Covers. Many companies ship across the country.
Email us at [email protected] to find the retail location nearest you.
---
Set Up an Account or Shop as a Guest
Register now to create an account with Kwik Covers. An account will streamline your shopping experience, and will allow you to check on your order status and track your orders.
You can also shop as a guest. As a guest, you will be prompted for billing and shipping information upon checkout. Browse the Kwik-Covers product categories listed below.
Kwik-Covers - Fitted Table Covers
The Kwik-Cover is a lightweight, fitted vinyl table cover with specially-designed elastic edging that holds the cover in place, even in the wind. They are available in a variety of colors and sizes to fit most banquet and round tables. All banquet Kwik-Covers include a 4" self-adhesive tape strip along the length of each side for added support. Kwik-Covers are durable enough to be re-used, yet affordable enough to be disposed of after a single use making clean-up "a snap!"
Kwik-Skirts - Table Skirts
The Kwik-Skirt provides a fast, affordable way to dress up standard banquet tables, utilizing unique Hook & Loop Velcro-like fasteners for easy set up and removal. With the Kwik-Skirt, there's no more struggling with tape, staples, tacks or clips, and no more release paper to peel and toss. Stylish and reusable, the Kwik-Skirt measures 29 inches in height and 14 feet in length to wrap the front and two sides of your table. They are available in the same colors and designs as Kwik-Covers. Each Kwik-Skirt utilizes either a 6'or 8' white Kwik-Cover top (to fit the specific length of your table), and features the same unique "plastic with elastic" corners and Hook & Loop Velcro-like fasteners to attach the skirt to the cover.
Kwik-Cans - Garbage Can Covers
Disguise those rusty metal trash barrels and unsightly plastic drums with a Kwik-Can Cover, the innovative, stylish way to cover 33-gallon and 55-gallon barrels. Tough elastic at both ends holds this durable, all-weather plastic sleeve snugly in place, leaving you with a clean, pleated look.
Expo Covers - Covers for Trade Show Tables
Kwik-Expo Covers take the hassle out of covering tradeshow and exposition tables. Packaged in rolls to eliminate creases and provide a crisp, professional look, Kwik-Expo Covers fit all standard tradeshow-style tables.
Kwik-Poles - Covers for Tent Poles
Kwik-Stakes - Covers for Tent Stakes